9. September 2011
---
Yes I was there. And at times, it almost didn't feel real. It's so weird seeing someone that you've only seen in pictures and on TV in real life. This show exceeded all my expectations, if I even had any.
The only thing I would have asked to be different is that Needtobreathe play a set longer than six songs.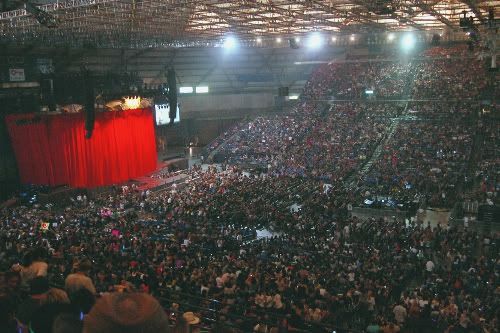 20,000.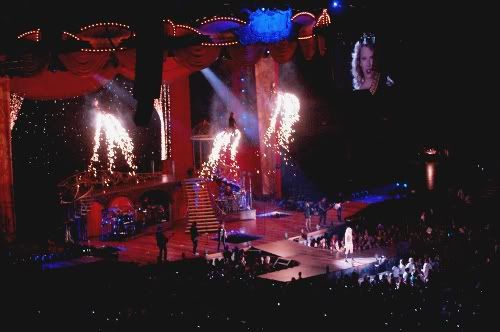 Sparks Fly. Sparks literally flew. From people suspended in the air. Holding sparklers.
That moment where she finishes the song, and stops to take everything in, and just stares at the crowd while everyone is screaming, and clapping, and stomping. It's almost like she was experiencing this for the first time. You can tell she doesn't take nights like these for granted.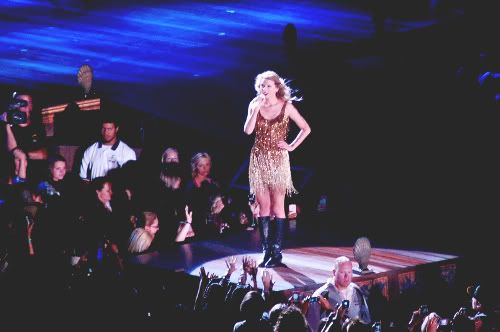 Introduction.
Mine. Gotta do the signature hair whip.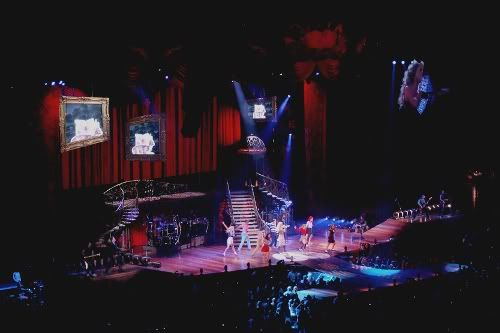 The Story of Us.
Our Song.
Mean. Notice the random girl petting a cow.
Mean.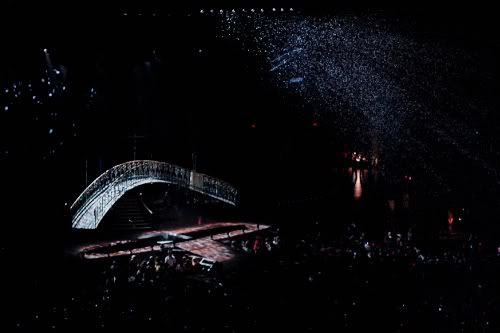 Falling glitter as a big bridge appears from the sky. Cool.
Back to December. Her string section sounded amazing.
Better Than Revenge ;)
Awesome.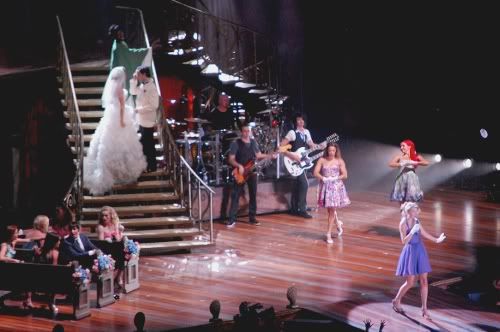 Speak Now. I love her random dancer with bright red hair. Note the double-neck guitar.
So Taylor jumps off the stage and is escorted through the crowd to a big tree in the middle of the dome..
Fearless/Hey Soul Sister/You & Me on a Uke. Oh and that tree lights and and spins.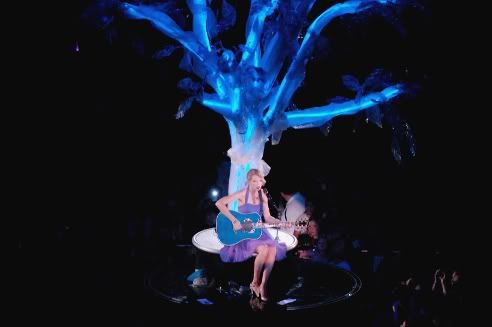 Last Kiss.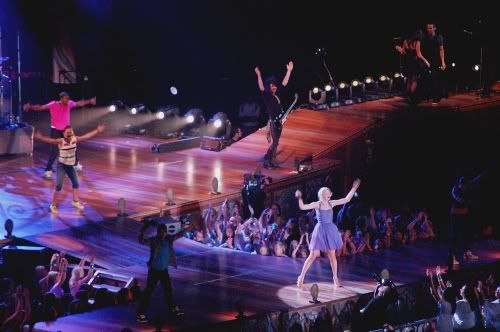 You Belong With Me.
Dear John. Note the Fender Strat. If you know what this song it about, then it's funny.
Home girl is pissed.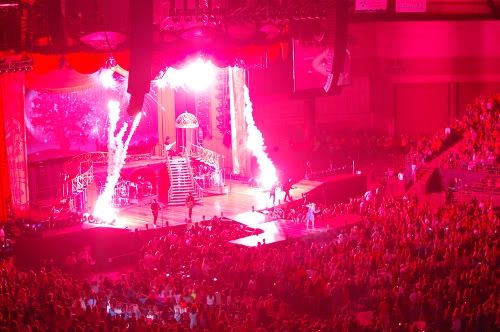 "I'm shining like fireworks over your sad, empty town."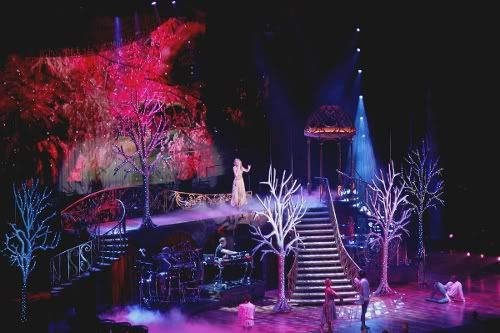 Enchanted.
Haunted. Note the bells. And the people hanging from the inside of them. After the song, she gets underneath one and disappears through a trap door.
Like so.
Long Live.
Fifteen.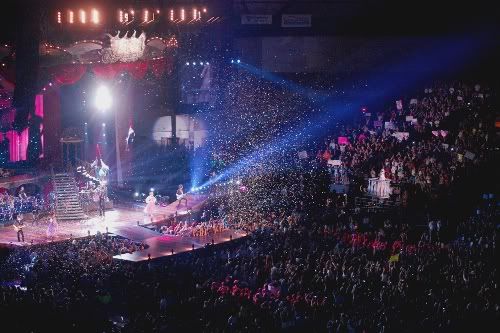 Love Story. She's not on the stage because she is currently in the air. In a moving balcony-looking thing.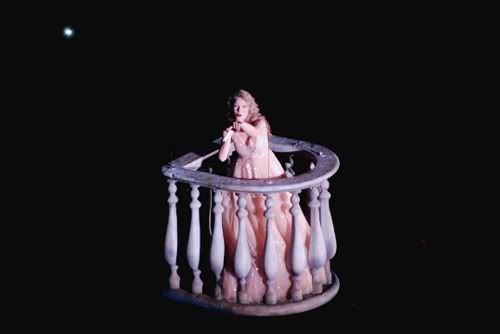 Yes, she's pointing at me. ;)
Confetti.
The dumbest part was the end. Cause it was over..
---
Show Post